Why You Should Consider WordPress!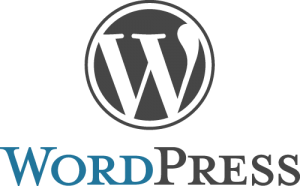 Chances are that sometime since it's release in 2003 you have heard of WordPress. If you have not, then let me fill you in just a little. WordPress is a completely open source and free to use blogging platform that was initially released by Matt Mullenweg as a fork of b2/cafelog. It has since become one of the most popular blogging platforms in existence, in fact, WordPress is used by over 13% of the 1,000,000 largest websites.
Though it is already 8 years old, I have to say that I am relatively new to the WordPress scene, as I have been an avid Joomla developer and fan for many years now. I graduated from Mambo to Joomla when it was first introduced and fell in love immediately. Thus I could not understand this love for WordPress that was seemingly everywhere.
My thought process was that Joomla was more than just a blogging platform and could handle an amazing amount of different website applications. Thus allowing it much more flexibility and the ability to do so much more than WordPress. While that is still true, Joomla just cannot do blogging as well as WordPress. That is because WordPress is simply built for blogging and it does it extremely well. It has quite a few built-in features and a plethora of plug-ins to extend it's basic functionality, not to mention, it is so easy to install.
With all that in mind, my favorite feature thus far is the amazingly simple integration with social networks such as facebook, twitter, and linkedin, through the use of plug-ins.
There are  a multitude of plug-ins for WordPress that allow you to automatically publish your WordPress blog posts directly to your social media accounts. Which can save you an extraordinary amount of time and energy if you are trying to keep all of your accounts up to date with each other, it certainly saves me a lot of time.
One of the best WordPress plug-ins I've found to do this is "Network Publisher" (provided by linksalpha.com) which can post automatically to 30+ social media sites, including facebook, twitter, and linkedin. The free package, aptly named "Free", allows one person to publish to 5 social media sites and 5 websites, with 300 posts per day. The other packages range in price from $2.99 a month to $49.99 a month, and can meet a varying degree of  needs.
"Network Publisher" is very easy to set-up, and once you have done so, it basically runs on auto-pilot, which totally works for me, because I just love "set it, and forget it" style software.
So, I have discovered a few of the reasons why there is so much love for WordPress, and I have whole-heartedly joined the ranks of avid WordPress fans and developers now. I would suggest, that if you want to keep in touch with your clients through social media and a blogging, you should seriously consider WordPress. It's ease of use, easy installation, amazing amount of built-in features and additional plug-ins, SEO friendliness, and easy social media integration make it a very strong contender for blogging.