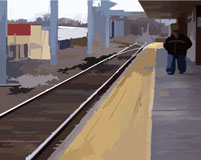 Start selling your products online with an E-commerce store! We will sit down with you and analyze your needs, building you an E-commerce site that best grows your business.
Dragon Tree Studio thoroughly tests every e-commerce website that we build, to ensure that all your requirements have been addressed. We also provide specific training hours, so that your staff can run your E-commerce store.
Once your site has been launched, our business relationship with you is not over. As our client, you get the benefits of our basic E-commerce maintenance service, which guarantees that we will address any issue that has been been caused by our programming, in a timely manner and free of charge.
We also offer several different maintenance packages for your continued online support, to update or address any issues that might occur as your site grows. You have the option of hosting your online store on our web servers or on your own. Let us know if you would like to take advantage of our maintenance or hosting services.
A long term mutually beneficial relationship with our customer is our goal. Should you have any new ideas we will be glad to move forward with you. Our clients send us their new ideas on a regular basis so that their E-commerce stores can grow and adapt along with their businesses.
Sell Products Online
Safely Accept Credit Card Payments Online
Quickly Fulfill Orders
Easy To Use Administration Systems
Track User & Inventory Data