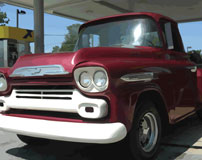 In business, being seen is a major part of your success. With the advent of Google and other search engines, that has never been more true. We use innovative and reputable "white hat" techniques, such as link building and keyword density, to generate organic search results and help your business show up when it counts.
When optimizing a website we follow simple guidelines:
Always use an ethical approach to Search Engine Optimization
Always use a proper site structure that is conducive to search engine indexing
Maintain strong, relevant content that is frequently updated and enhanced
Develop a comprehensive and targeted link building campaign
Many so called SEO Experts claim that they have "inside information" that allows them to guarantee first page results. However, the reality is that while some companies may indeed be able to provide you with great results, there is no "inside information" that can guarantee your company first page rankings. The truth is that SEO success is a process that takes time and dedication, many hours of research and a strong, tried knowledge of what works and what does not.
Dragon tree Studio has years of experience in this field, allowing us to achieve high natural search rankings without resorting to less than reputable practices.