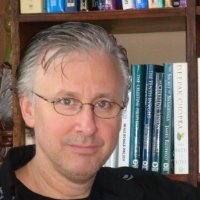 When I came to the conclusion that I could 'no longer be without a website', I was confused and nervous to say the least. I had no prior experience so I can honestly say that I didn't know where to start. As a singer/songwriter I needed my site to represent not just my music, but who I am as a person and what I stand for. It was my hopes to find an individual and or company that could address that and lead me through the process without making me feel stupid and overwhelmed.
ENTER 'DRAGON TREE STUDIO'
While surfing the web one day I figured I would look at web sites of other singer songwriters and see which ones caught my eye. This is when I stumbled across Joshua Lowe and Dragon Tree Studio. First of all I was totally blown away by Joshua's unique gift as an amazing singer and songwriter in his own rite. As I was checking out his site I found myself saying "This dude really has a grasp on how to represent himself and his music through his website!" I wondered who created the site?
It was not until a phone call that I realized that Joshua (the singer/songwriter) was the owner of Dragon Tree Studio! We hit it off immediately, and I knew in an instant that I would be in good hands having Joshua and Dragon Tree Studio create and design my website (www.dannyrongo.com). Most people would think that it's because we're both songwriters that it was an easy match. Yes, that did help but I found Joshua to be a 'great listener'. He let me do most of the talking as he truly wanted to hear what I was about and what I wanted to be conveyed on my website. Through his creativity and artistic ways (yes folks, he's an artist too!) his ideas BLEW ME AWAY! Folks, just take a look at my home page and check out what he did with my acoustic bass guitar! He used the 'grains' of wood on my instrument as the backdrop to the site, he also took the headstock and neck of my guitar and used them so creatively as well!
I could go on and on, but I wrote this testimonial because I am so appreciative of the patience, the education and the guidance that I received in choosing Dragon Tree Studio. I knew I was in good hands and the end result still amazes me each time I look at my site. Folks, if you're looking for the right company to assist you with the implementation or design of your website (or guidance in general about websites), LOOK NO FURTHER! USE 'DRAGON TREE STUDIO'.
Sincerely,
Danny Rongo